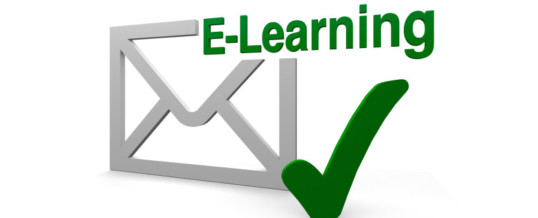 Why should you use e-learning (or online learning) to study English or business English if you are an English as a Second Language (ESL) student?  This is a question that many ESL students might ask themselves.  It is something that all ESL students should consider when they are choosing their English learning method.  There are a few reasons to use e-learning to study English. 
One of the reasons is that your ESL studies will be more flexible than with classroom learning.  You will have more say in the setting of the scheduled time for the class, as well as the length of the class.  You will also have more say in the content of the class and what you will study.  You can focus on more specific English learning topics and on your own English language problem areas.  If you want to study business English and not general English, you can do this through e-learning as well, especially if it is one to one (just you and the teacher). 
While one to one online learning may cost more per hour than group classroom sessions, you should learn more in a shorter period of time because of the lower number of students in the class.  For example, you will have more time to work together with the teacher on your English resume in an English Job Interview course.  The results will be quicker, your improvement will be faster, and you will learn more. 
You can use online courses to learn any type of English that you want.  Courses such as: English for Presentations, Resume Writing in English, English Job Interviews, Business Writing, General Business English, Pronunciation, General English, and others can be taken online.  
You can also improve your English speaking and pronunciation through e-learning courses because the teacher can focus on just a few students and design exercises and lessons to your specific pronunciation needs.  If the teacher is using virtual classroom software, the sessions can easily be recorded.  This will help the teacher later in analyzing each students progress as well as pronunciation problems.  The teacher can then address each individual students' needs with exercises and lessons.  As you can see these online courses can be tailored (customized) to suit your ESL learning needs. 
It is very easy to find many providers of English for ESL students on the internet, so how do you decide?  After searching for online teachers, check their websites and do a google search to see what comes up about the teacher and the website.  Many teachers use Skype and a few use virtual classroom software.  In a virtual classroom the teacher can use an online whiteboard, show videos, use word documents, and run presentations using PowerPoint.  Personally I would choose an online English teacher that has a virtual classroom because it is easier for the teacher to use more teaching tools then can be used on Skype.   
So, why should you use e-learning to study business English?  This online learning method will bring you faster results.  It will take less time for you to make progress in your English learning.  You will find that your English has improved, that you are more comfortable in English business situations, and that it has taken your English to the next level.  Therefore, I suggest that you seriously consider e-learning for your ESL studies.  
You can see this article on ArticlesBase at http://www.articlesbase.com/languages-articles/is-esl-e-learning-valuable-for-students-6969363.html
For more information you can view – http://en.wikipedia.org/wiki/E-learning.