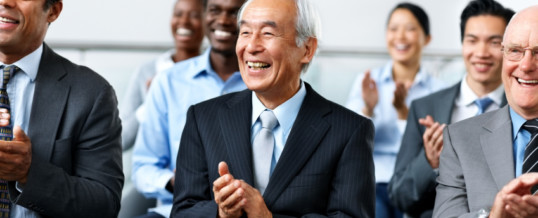 Business English Lessons and Courses in China
Is there a need for business English courses and lesson for people in China? I would think so. Why do I say this? I say this because China sells to overseas markets and to English speaking countries, and the language used for business around the world is English. Of course, I also say this because I provide online business English courses. Joking aside, selling overseas and to English speaking countries indicate the need for business English courses and lessons in China.
I have mentioned in another article that a country that is a net seller of goods overseas (net exporter) should be able to communicate with the buyer in their language. This is because the seller should be the one to go that extra step in the buy/sell process. China is a net exporter, as we can see by their large trade surpluses with many countries, and this would mean that China should learn the language of the countries they do business with. Since, English has become the language of business in the world, at the very least, Chinese business people should be able to use English.
This means that there is a need for English and Business English in China. Because there is a need for business English lessons/courses in China, where can Chinese business people take these business English courses or lessons? They have many places from which to choose to take business English such as: language and English language schools; cram schools; university programs; government institutions besides universities; private tutors, and online English schools.
Where you can get Business English courses and lessons in China
English language schools and cram schools will offer English courses outside of normal school hours. While they may offer English courses they may not have Business English courses. Remember that the courses offered are only as good as the instructors and the school. If you want to take a business English course from a language or cram school investigate the school and the business experience and the business teaching experience of the instructors. You may be able to check them out online in blogs or other comments about the school.
Most universities will offer some form of English programs for their students. Some universities, those that focus on business, may have some advanced business English courses/lessons for their students. The large class sizes may make these courses not as effective as they could be. If you are enrolled at a university that has English courses, take the courses that you want to take so that you can improve your English skills. You may find that you cannot get the business English courses you need, so you may have to look outside the university to find and take them.
I have not found much information on government institutes in China, so I am not sure if they have something set up that is similar to TAITRA's International Trade Institute. China may have something set up with the major universities in China too provide an international business focus in their business schools instead of forming their own institution.
In China you should be able to find many private tutors and I know that online you will find many Internet English schools (the competition). Some of the private tutors can teach business English, but you need to know their experience level in teaching these type of courses. Check them out and ask questions about their work experience and business teaching experience. The same goes for online schools in that they may offer English courses and business English courses, but what do the instructors have the ability to teach these courses well. Google the online schools to find any comments about them and read the student testimonials. Are the testimonials believable? Are there any negative comments about the online school on the Internet? Have the instructors published any online articles or written any books? Doing these checks on the tutors and the schools will help you to find a good place to take business English courses.
At John's Online English we have a full range of Business English courses and lessons from a teacher with, business experience, an MBA, and Business English teaching experience. The business English lessons/courses you can take include: English Job Interview; English Presentations; English Email Writing; Business Writing; Business English; Business Writing; and, English Resume Writing. All these Business English lessons and courses can be given online to people in China and around the world.
See our Business English Course videos at https://www.youtube.com/channel/UCk7wrbiwHTkuMK85G0eanTg
You can find links to our Business English Course description pages on our home page at https://johns-online-english.com