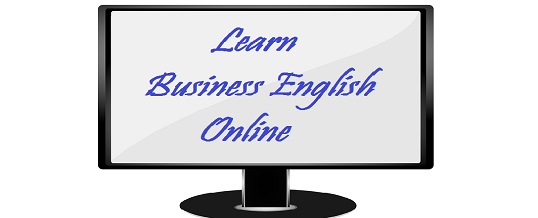 Online language courses can be important to people around the world and Business English is one type of online course that is important to business people.  Let's look at the why, what, where, how, when, and who of Business English online language courses.
Why you should take online language courses?
To develop your career and prepare yourself for change by improving your work related skills.  Corporations have started to use online seminars to train people (http://www.cnbc.com/id/101415252), so why shouldn't you.  This will make you standout and provide you with a better chance for advancement when compared to your colleagues.  The online language courses are easy to find and they can be used to upgrade your skills.  Another good feature is that they can be done from your home or from your office. 
What type of English course should you take?
English is the one skill you should work on especially if you want to move into international business or to work for a foreign company. You should not just take any old English course, but one that is focused on what you need to work on, such as communicating in business situations, giving presentations to people from other countries, being interviewed in English or by western employers, writing English emails to people from other countries, etc. General courses are good to help your overall English, but if you want to be involved in international business then you need more specialized English courses. 
Where can you find Business English online language courses?
You can easily find business English courses online using the internet from home, from work, or from the coffee shop.  You should be able to find online courses given by the right teacher.  My philosophy for John's online English is that I want to take you to the next level in your English and ensure that you are more comfortable in business situations. Also, that you are prepared for your next English job interview and that you are better able to write what you want to write for business. 
John's Online English has different types of online business courses for people in business or who want to be in business.  They include:
English for Business Correspondence (email writing)
How can you take online language courses?
Since these courses are on the internet you can take them using Skype, or from a provider with a special online classroom that has access to whiteboards, Microsoft Office files, and video and audio files on the screen during class.  You can access these courses from your home, office, coffee shop, beach, or just about anywhere with internet access. 
When can you take online English courses?
You can take the course at just about any time you want.  The one on one courses will be more flexible for timing since it is one teacher arranging the class time with one student.  If you are taking group classes they will be less flexible in regard to scheduling.  Even with group classes, online courses will be more flexible when compared to course that need an actual physical classroom. 
Who can take online Business English courses?
Anybody can take online courses.  The online English courses would be taken by people that want to improve their written and spoken English.  The online Business English courses might be taken by business professionals, students, university students, business students, people who want to work in international business, anybody who wants to improve their English, and people who deal with English speakers (in business situation, hotel employees, hospitality industry people, and tourist industry people). 
As we can see, online language courses and Business English online language courses can be important to people.  We also see that they have become easier to find and easier to take.  For more information about online Business English courses you can review the course descriptions on this website.
You can see this article on Articlesbase at http://www.articlesbase.com/languages-articles/taking-business-english-as-an-online-language-course-6948671.html
For more on corporate training you can see wikipedia at http://en.wikipedia.org/wiki/Corporate_training.
You can also see my video about Business English Courses and how to improve your Business English on John's Online English's YouTube channel at http://www.youtube.com/watch?v=lACoofdrwi8