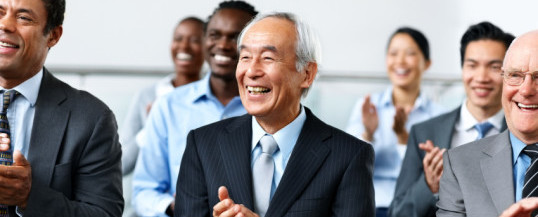 As a learner of English, and especially of business English, you have probably asked yourself – What business English course should I take?  The answer to this starts with depends.  I say this because it will depend on a few things such as your English learning goals, what you need at that moment, and what you are interested in.  These factors will be part of your decision making process when deciding on the business English course that you can take. 
If you are doing business or sales presentations, you might want to take an English Presentations course.  In this course you should learn some phrases that you can use in different parts of the presentation.  You may also learn how to give a better presentation.  This would or could include your body language (hand gestures, movement, facial expressions, etc.), the slide design and contents, use of your voice, and plenty of presentation practice. 
You may be looking for a new position, or you may be thinking about making a change, therefore an English Job Interview class may be what you need.  This course may include some English phrases that you can use, help with developing answers to common English job interview questions, and practice answering job interview questions. 
This course may be included with the English Job Interview Course or it may be done separately.  In this course you would learn to write an English resume and the other types of writing associated with searching for a job.  These include writing a cover letter, and possibly writing an autobiography (used in some countries). 
You may want to only improve your business English and decide that a General Business English course is fine for you.  This course will help you with your business English vocabulary, speaking in English, and probably writing in English.  Since this is a general business English course it will probably include at least three of the four skills of speaking, listening, reading, and writing. 
Your job may include a lot of writing to customers, or writing reports for your bosses.  In this case you might want to take a Business English Writing course.  If you need to write emails you may pick a more specific course that focuses on email writing, and the same goes if you are writing reports.  These courses will provide you with phrases that you can use for different situations as well as plenty of practice writing.
These are some of the business English courses that you may decide from in choosing the course that you wish to take.  There are some that I didn't talk about like Socialization, English Writing, Exhibition or Trade Show English, etc.  Your choice of these will depend on your needs at the time.  I hope that this has helped you in deciding upon which business English course you would like to take.